Disaster Relief
Central Florida has faced multiple hurricanes and natural disasters in the past. Although we cannot control the weather, Conrad Tree Service is here to help our community in its time of need. We have the equipment and experience to assist in times of emergency and clean-up after a storm. Our team is committed to facing and overcoming these situations right by our community's side. If you have an emergency, please contact us today.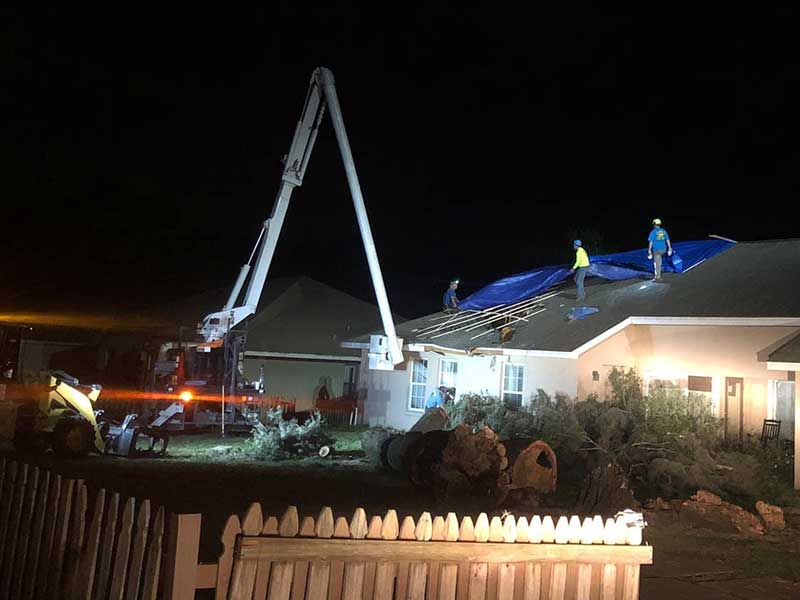 Storm Restoration
In the aftermath of a storm, it takes a unique kind of dedication to alleviate the stresses of cleaning up debris, while also restoring our community to its former glory. Our team prides itself on serving clients throughout Central Florida with professionalism and integrity with our all-inclusive storm restoration services. These services include debris clean up, tree removal as needed, and a range of professional tree trimming services. We look forward to helping our community flourish, even after a storm.
24/7 Emergency Response
We are always here for our community, especially when you need us the most. Our team offers emergency response services to help clear properties amid a natural disaster or similar emergency. Whether you need a downed tree removed to make room for other emergency responders, or to clear debris around a building to help people get out safely, we do it all.